Orthopedics & Sports Medicine
Whether its joint aches and pains keeping you from performing everyday activities or an injury that has you sidelined, our orthopedics and sports medicine providers will provide you with the care you need to return to an active life.
If joint aches and pains are keeping you from everyday activities, we may be able to help. Answer a few questions for our Joint Pain Assessment to see if you should speak with one of our providers about finding the right treatment to help you get back to doing the things you love.
Orthopedics & Sports Medicine Locations
Starr Orthopedics & Sports Medicine
719 Cook Drive, Suite 104
Athens, TN 37303

Phone: 423.746.2941
Orthopedics & Sports Medicine Providers
Our Specialties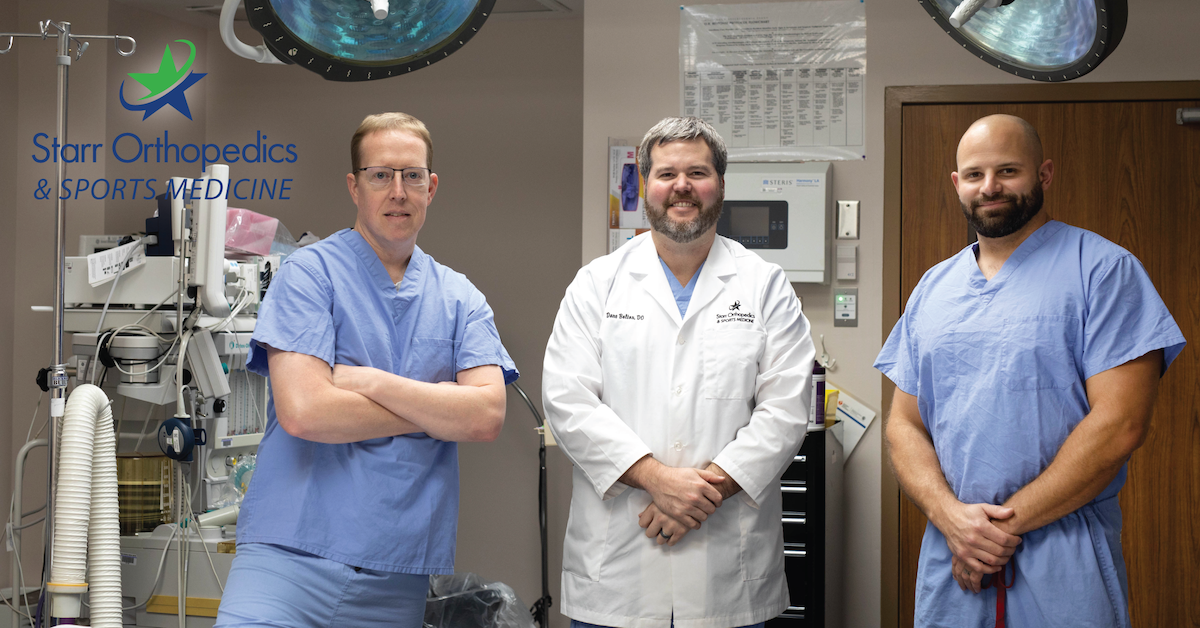 General Orthopedics
Sports Medicine
Total Joint Arthroplasty, including hip, knee and shoulder
Arthroscopic Surgery
Minimally Invasive Foot and Ankle Surgery
Robot-Assisted Joint Replacement Surgery
Reconstructive Surgery and Soft Tissue and Nerve-related Repairs
Treatment for Trauma and Sports-related Injuries
Trauma Surgery
Fracture care
Treatment of common conditions, including Arthritis, Plantar Fasciitis and Tendonitis
Bunions and Hammer Toes